Serving revelstoke for over 25 years
Battersby's plumbing & Heating
Our experts are here for all of your plumbing and heating needs including:
Day to Day Service Calls
New Builds
Renovations
Residential and Commercial
Gas Fireplaces
Radiant Heat
Boilers / Furnaces
Camera & Drain Cleaning
Cross Connection Control
Our downtown location offers a walk-in store front, featuring a variety of plumbing products and spa chemicals. 
We are fully licensed and insured to work on new residential and commercial builds and renovations. Battersby Plumbing and Heating prides itself in working with our clients to fully understand and address their unique project needs. 
Plumbing cameras allow us to conduct a visual inspection of sewer lines and other underground pipes, including pipes under cement and under a home's foundation. They can also help us locate problem areas so that we can treat plumbing issues before they back up.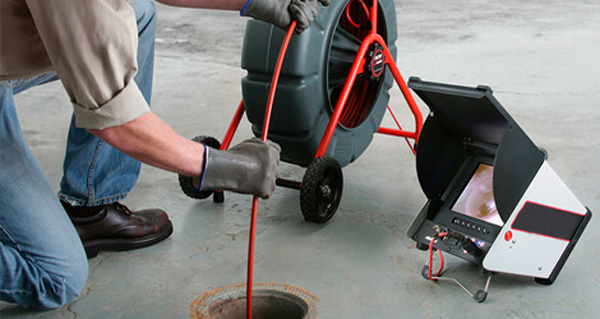 We are on call for all Commercial & Residential service calls including toilet repair, unclogging drains, leak repair, water damage cleanup and restoration, and more. We offer affordable pricing so that our customers can feel comfortable giving us a call as needed. 
Backflow testing is an important part of residential / commercial potable water systems.  It ensures that all the water is running in the proper direction in order to alleviate any hazards caused by cross connections. Battersby's is certified to perform backflow and cross connection control testing and can fix any problems that are detected. 
On Demand hot water/ combi unit
On demand or instantaneous water heaters save homeowners money as they don't experience the standby energy losses associated with storage water heaters. Installation must be performed by a qualified installer.  Contact us to find out if an on-demand system is right for your home.
We service and install a variety of propane gas fireplaces, including inserts and freestanding. All of our technicians are certified and can give you expert advice and service. Whether it's for a new build, a renovation or upgrade, you can be sure that it will be a quality install with Battersby's. 
Our trained technicians will help ensure that your radiant or hydronic floor heating system is accurately installed and able to provide your home with the comforts and luxury of in-floor heating.  Snow melt system installations are also available for your driveways.  Please call for a quote. 

Boilers/ Furnaces/ combi units
Our top-rated technicians will install the ideal boiler or furnace to ensure that you and your family or business are comfortable and warm throughout the coldest of seasons. Our optimal installation services will enable you to bask in the comfort of a well heated home.
We work with a variety of customers in the Revelstoke area, including home owners, contractors and commercial businesses. 
Battersby's friendly, timely and professional customer service is much appreciated!!!
We had an urgent situation with one of our cabins. We called around and everyone was busy, including Battersby, but they told us to call them back if we couldn't find anyone else, and we did! They came out, solved the problem and saved the day, thanks!
Thank you so much for the quick and excellent service as always.
Available upon request for urgent situations
Sometimes being a plumber or property owner is tough! We try to leave considerable room for service calls or emergencies as needed, please contact us to see if we have anything available. 
Stop by our showroom in downtown Revelstoke to see what we have in store! We carry only the best brands from Canada and beyond. Questions? Our expert staff will be able to help!